Planning and booking
The University has a nine-step process for planning and booking travel. It must be completed before you can go.
STEP 1: confirm that your travel is supported by your manager
Your manager's approval is mandatory. Please ensure you discuss your travel plans with your manager to obtain approval for the absence from your workplace, including any personal leave to be taken for private travel.
STEP 2: if required, get Risk and Assurance approval
You need to do this if you are:
Taking assets valued over $50K with you.
Travelling to high risk area DFAT 3/4 regions or sanctioned regions. If you are not sure check out DFAT.
Conducting a high risk undertaking like:

diving with sharks
climbing into volcanoes
working remote locations – such as the Northern Territory.
STEP 3: gain formal approval – who do you ask?
| | |
| --- | --- |
| You are: | Approval responsibility is with: |
| Academic and professional staff | Executive Dean/Dean/Head of Office |
| Executive Deans, Deans, Heads of Office (reporting to Deputy Vice-Chancellor) | Deputy Vice-Chancellor or Chief Operating Officer |
| Deputy Vice-Chancellor, Chief Operating Officer | Vice-Chancellor |
| Vice-Chancellor | Chancellor or Deputy Chancellor |
| Staff of a controlled entity | Dean |
| Anyone travelling to a DFAT 3 or above rated country | Vice-Chancellor, via Health and Safety assessment |
Vice Chancellor's approval is required for Level 3 or 4 – so you'll need to complete:
If you wish have family members join you on your trip, remember to gain formal approval.
STEP 4: contact Health and Safety at traveladvice@mq.edu.au
Health and Safety can provide:
access to International – see Step 8 for more information about this service
a Health and Safety travel handbook.
STEP 5: book with Campus Travel or STA Travel (Macquarie University branch only)
Only a University credit card should be used for travel bookings.
Domestic travel
Campus Travel is the University's provider of domestic travel services and can organise airline, car rental and accommodation bookings. All domestic bookings can be completed using the E3 online booking tool.
International travel
STA Travel is the University's provider of international travel services.
STA Travel is familiar with the University's account procedures and will find the best travel deal.
Preferred airline
Qantas is the university's preferred airline and should be used unless the airline is unable to meet the University's 'best fare of the day' policy.
Approval
Airline travel requires the completion of an Airline Booking Approval Form.
Airline tickets and confirmation will be released by either STA Travel or Campus Travel after approval by the Office of Financial Services.
STEP 6: ensure vaccinations are up to date
Check with Smartraveller or your GP to make sure you're covered for the location you're travelling to.
STEP 7: Australian citizens register with Smart Traveller
If you're an Australian citizen, Smartraveller can help you with your visa requirements.
Non-Australian citizens need to contact their relevant Department of Foreign Affairs.
STEP 8: register with International SOS
Macquarie University has partnered with International SOS, a leading medical assistance, international healthcare and security assistance company, to provide 24/7 resources for those on university-related international business travel.
International SOS provides resources by phone, online or on the ground to help with any medical, security or logistical concerns.
You must register with Heath and Safety to use this service.
Download the app
The mobile app provides immediate access to the assistance centre where medical, security or logistical experts are on hand to provide routine advice or support in an emergency. Up-to-date advice and real-time alerts for travel locations are also available. To download the app, follow these steps:
Scan the QR code below and select your mobile.
Select 'Yes' when you run the app to make it a trusted application.
Enter the Macquarie University membership number (more information is available on the University's Wiki page).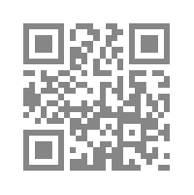 Call or go online
International SOS medical and security specialists are on hand 24 hours a day to answer queries and concerns. The Sydney assistance centre number is +61 2 9372 2468.
There is also an online portal with up-to-date medical and security information.
Use your Macquarie membership number to log into the portal, and register online to receive alerts via email or mobile.
STEP 9: have a successful trip
And remember to keep a travel diary and keep your travel receipts for any expense claims.